Welcome to . . .
Mystery Writers Ink was incorporated as a non-profit society in Alberta, Canada in May 2002. INK supports writers of mystery fiction by:
educating and informing writers about writing techniques, publishing and marketing

providing networking opportunities for writers.
Meetings are made up of three sections: business, networking and education. Our education sessions are divided between General Writing topics and Mystery Writing research. Some examples of content experts we have heard from -- a gun expert, a white hat hacker and a forensic pathologist.
For Members . . .
Members Only pages: For INK members! Check back regularly for news about other members, the writing community, courses, readings, past issues of our newsletter Mystery Press, and other goodies of interest to members.
NEW: Our first MWI short-short story contest is now open for voting. Click on the Members Only link in the side bar, go to the Members' News page, and cast your vote.
NEW: Several new links have been added to the Links page since December. Check them out.
Meet an approachable group of writers and learn more about your craft! Please join us at our next meeting on the second Thursday of every month, Sept. - June.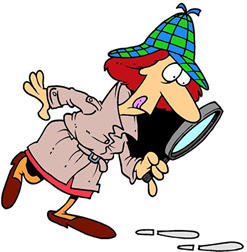 Although INK focuses on the mystery genre, writers of all genres are welcome.